Thermo Scientific HyperSep Columns Application Notebook
Removing Uncertainty by Applying Science to SPE
Our new SPE Application Notebook includes over 150 application notes focused on Pharmaceutical/Biotech, Environmental, Food Safety and Forensic solutions. It provides a detailed overview of how to select the correct phase (also provided as a poster for quick reference), and how to optimize your method to maximize sample extraction.
To receive your hardcopy or to download a copy of the HyperSep Columns Application Notebook please complete the form below. Items marked with an * are required.
To learn more about HyperSep Columns and all our SPE products, visit www.thermoscientific.com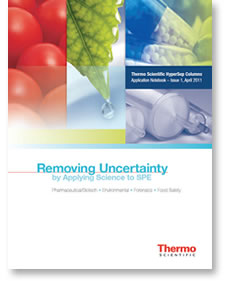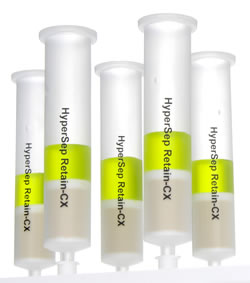 Other Resources
Enhanced Online Interactive Chromatography Columns and Consumables Catalog
Video: Sample Preparation Excellence
Chromatography Resource Center
An extensive and fully searchable library featuring over 6000 applications and references encompassing liquid chromatography, gas chromatography and solid-phase extraction.